What Buyers and Sellers Need to Know:
A Home Inspection is an examination of the accessible areas of the home to provide an assessment of the home.  It is a critical part of the real estate process.  These inspections are designed to disclose material defects in the property, not cosmetic defects.  The assessment of the home is presented to the buyers in a comprehensive report.  The report will disclosure details, pictures of findings and usually contain a summary page of large or material defects and then smaller ones or ones in need of maintenance.  First, we will discuss the steps that Buyers will take:
BUYERS:
STEP 1: Get Recommendations of Home Inspection Companies
First off, ask your real estate agent, friends,family members, co-workers for home inspectors in Nassau or Suffolk County.
If you're new to the area, check online customer reviews and service-review websites and ask your realtor for recommendations.
STEP 2: Do Your Research
You can discover quite a bit about a home inspection company from the website or a quick phone call. Look at company's services, guarantees, what's provided, and any specialty inspections (termite, mold, pool)
They should be bonded and insured.  The American Society of Home Inspectors can give you some assurance about an inspector's   professionalism.
STEP 3: Speak to a couple of  Home Inspection Companies and Compare
Ask for a sample inspection report as well as a written quote. Don't be shy in asking questions about the inspector's level of service, included, cost, how long it takes, when the report will be completed and what is included in the cost-
WHAT IS USUALLY COVERED IN THE COST OF THE INSPECTION?
 Structural and Foundation (cracks, sinking)
Plumbing                                                                                          
Electrical
Heating and Cooling
Appliance
Doors and Windows
Roof
Ventilation and Drainage
Gutters
Patios and decks
Walks and Driveways
Fireplaces
Interior walls and ceilings
Termites (performed by licensed pest control company)
STEP 4:   WHO Should Attend?
You and your Real Estate Agent.  If you don't have a real estate agent, see my blog on "Benefits of Working With a Buyer's Agent"(you should have representation)  Also, the listing agent and if the Seller is not there, they should be reachable for questions.
STEP 5:   Comprehensive Report! 
The home inspector will send the buyer a report suggesting  improvements or repairs of the property.  Generally, the report is very comprehensive and there is a summary of the repairs, if needed.  Improvements are usually suggestions for overall maintenance. Inspections may reveal problems  that could be pricey to fix.  If flaws were found , the buyer would have a couple more options in negotiations.  A buyer could negotiate a credit with the sellers, have the seller repair before the closing, purchase the home as is, or walk away from the purchase if the issues seem too problematic.
SELLERS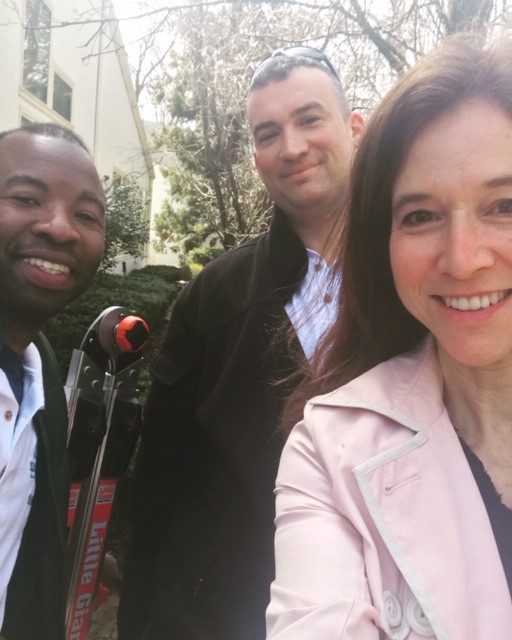 STEP #1: Make Areas Easily Accessible!
If there is an attic entry in a closet, clear some space. Ensure electrical panel is accessible.  Garage door opener, Water shut off valve and more.  Trust and listen to your real estate agent.  A good listing agent's top priority shouldn't be to simply sell houses.  We are here to advise, consult and represent your best interests every step of the real estate process.
STEP #2:  Don't Rush the Inspector:
 I generally advise most of my sellers to not be home during the inspection.  I advise them to be reachable in case we have a question or an issue. This allows the inspector the necessary time to do their job thoroughly.  Some inspectors are slower than others.  Some work with a team, others do not.  I've had inspections that were very quick (about an hour) and others that ran over 3 hours.  Allow more time if there is a pool, shed, etc.
STEP #3: Don't leave pets (or children) behind to "help" during the inspection.
Please don't do this.  If you need to leave pets behind, crate them.  Over the years, I  have been startled by cats jumping out of closets and sleeping kids in beds.
STEP #4: Leave the house in fully operational condition.
Gas Water, Electric should be on.  Especially if  you're selling a vacant home or if you've already moved out. The inspector will want to make sure that all appliances function properly and the utilities must be on for this to happen!
STEP #5:  Follow up
At the end of the inspection, usually the inspector will give an overview of any major concerns they have found.  Your listing agent should communicate what was discussed during the inspection and then follow up with buyer agent (or buyer) after the report is sent.  The seller does not get a copy of the report.  If there are items that buyer wants repaired, I request the relative pages of the report to discuss with my seller.