Long Island has so much to offer from Beaches, Boating, Fishing, Hiking, Sailing, Wineries, Farms, Petting Zoos, and Aquariums.  Lots of fun activities to keep you busy all summer!
  Tough Mudder: Tough Mudder  Old Bethpage Village Restoration. July 20-21. Kids ages 5 to 12 can get in on the messy fun by entering the Mini Mudder. Kids 13 and older can enter the Tough Mudder 5K.
Parks: Eisenhower Park East Meadow  
Hempstead Turnpike and Merrick Avenue
The park at Field 2 offers a playground with a sprinkler area and splash pool. Enjoy the park's other amenities, including batting cages and miniature golf, then cool off in the sprinklers when temperatures rise. FREE for Nassau County residents; $10 for nonresidents on weekends, FREE on weekdays.
Jones Beach: Sprinkler Spray Park- Wantagh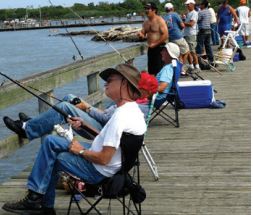 1000 Ocean Parkway at Parking Field 4
Designed to look like blades of grass blowing on a dune, this spray park is a perfect addition to Jones Beach. Located next to the Boardwalk Cafe, its convenient location makes it an easy stop during your beach day. Access to the splash pad is FREE, but parking at Jones Beach is $10 for those without an Empire Pass.
Fishing: Head to Field 10 of Jones Beach and pick a pier. Four "finger" piers jut out in peninsula formation, so there's no overcrowding. A few feet away, The Fishing Station has all your bait and tackle needs, plus drinks, coffee, burgers and sandwiches.
TOBAY Beach-Ocean Parkway
The spray park was updated after superstorm Sandy, complete with a new snack shack and separate picnic area near the sprinklers. The sprinkler area has low-depth water with spray arches, dumping buckets, and the always popular water cannons. Daily parking fee for Town of Oyster Bay residents is $20. Nonresidents are allowed on weekdays only, not including holidays; parking fee is $50
Fire Island Lighthouse — Fire Island 


Fire Island Light Station, set among sandy dunes at the western tip of Fire Island, was one of the first landmarks visitors saw when arriving by ship from Europe. It guides ships safely into Great South Bay on their way to New York City. Park at Robert Moses Field 5 and enjoy a mile-long flat boardwalk trek to the buildings. Learn about history and peruse the gift shop for a treasure to mark your trip.  is perfect for barefoot exploration. Call ahead to see if volunteers are available for mid-week hikes. Children must be at least 42 inches tall to climb the tower.
 Bayville Adventure Park
Pirate-themed amusement park is located across from Bayville Beach. In addition to its exciting rides and attractions such as Lost Treasure of Captain Blackheart Bay, Adventure Mini Golf, Bumper Boat Safari, and Tomb Stone Creek Treasure Hunt, it also offers a Jungle Tree Top Adventure ropes course and Bradley Bay's Rock Climbing Challenge with Three on-site restaurants
Boomers, Medford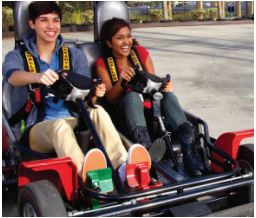 outdoor rides and attractions such as a roller coaster, spinning tea cups, mini jets, convoy trucks, and a kiddie swing. Kids also enjoy a train, two carousels, miniature golf, an indoor rock wall, and an indoor arcade with state-of-the-art games for kids of all ages. After a day of rides and games, stop by the on-site Nathan's Famous restaurant.
Hanks Farmstand— Southampton
324 County Road 39
Hank's opens for u-pick strawberries in June. Raspberries are usually available from July to early September, and blackberries arrive in August. Call ahead to make sure the fields are open. Hank's Farm Stand is open daily from 9:30am to 6pm and picking fields close at 5:30pm.
Glover Farms Brookhaven        
633 Victory Avenue
631-286-7876
Strawberry season begins in June. Pick a pint or two of fresh berries and stay to feed the goats, see the chickens, and check out the farm equipment. U-pick is available every day from 10am to 6pm.
Martha Clara Vineyard-Riverhead
Kids and pets are welcome at this popular vineyard. Also enjoy the dozens of farm animals available for petting. Educational walks through the vineyards are scheduled during the summer.
Palmer Vineyards-Riverhead
Enjoy live music, private tours, and tastings at this vineyard, whose tasting room resembles an old-fashioned diner/soda shop. Kids and pets are welcome.
Bailey Arboretum Locust Valley
This 42-acre botanical garden boasts adventurous and engaging activities centered around kid-friendly learning. The enchanting Children's Habitat is a true outdoor play land, where children are encouraged to touch, dig, collect, build, hide, climb, and explore all there is in this backyard paradise.